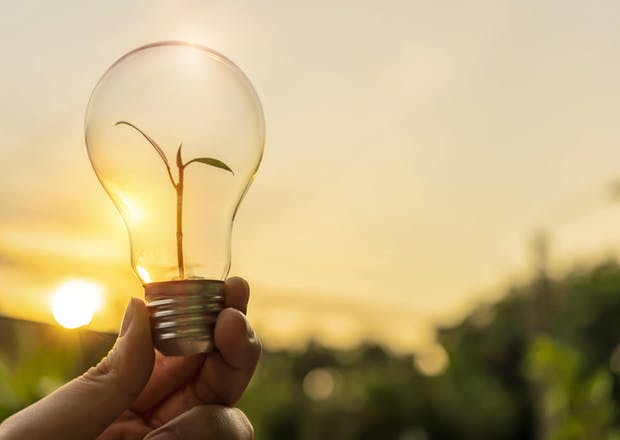 In the past few years, consumer patterns have undoubtedly changed. They now reflect a much higher awareness of sustainability whether that's going vegan or cutting out single use plastic. We think that taking more sustainable and ethical choices as a consumer has never been more important. In November 2018, a Futerra survey suggested that 88% of consumers would like brands to help them be more environmentally friendly. In December 2019 a survey by Amnesty International revealed that climate change was the most important issue facing 18-25 year olds worldwide.
It goes without saying then, that as marketeers, making and presenting more sustainable and ethically sound choices is increasingly urgent.
Now for the good news….
…small changes are really easy to make. What's better, is that these will have a big positive effect on overall marketing strategy by demonstrating your company's eco-friendly brand values.
At Aquatint, we're trying to make it even easier. We're continually working to provide a range of recycled, biodegradable and sustainable alternatives for all our print and promotional items. Here are examples of just 8 of them:
1. Biodegradable Plastic Pens
Branded pens are one of the most common promotional items. Typically, they're made from plastic that goes directly to landfill at the end of it's life-cycle. However, we have several, very cool, sustainable and biodegradable solutions available. Made from PLA plastic, derived from biomass (most commonly sugar cane) the outer casings of these fully brandable pens are completely biodegradable.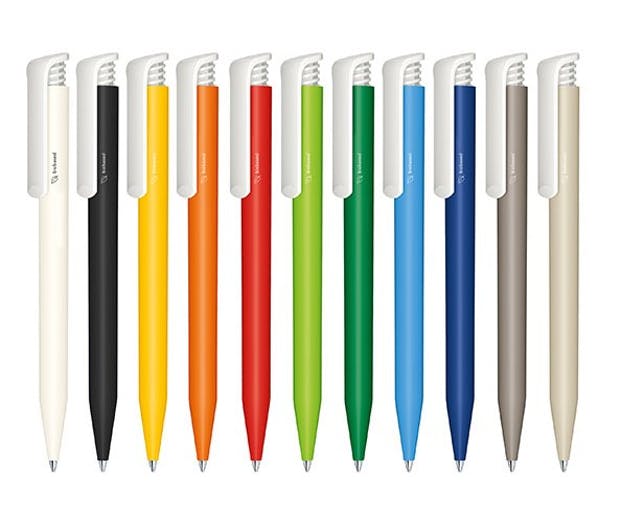 2. Business Cards
We made the decision in 2019 to reduce our use of plastics as much as possible. So for the past year, all our business cards now come supplied in recyclable card boxes instead of plastic ones. We also have a range of recycled and ethically sourced paper substrates to choose from.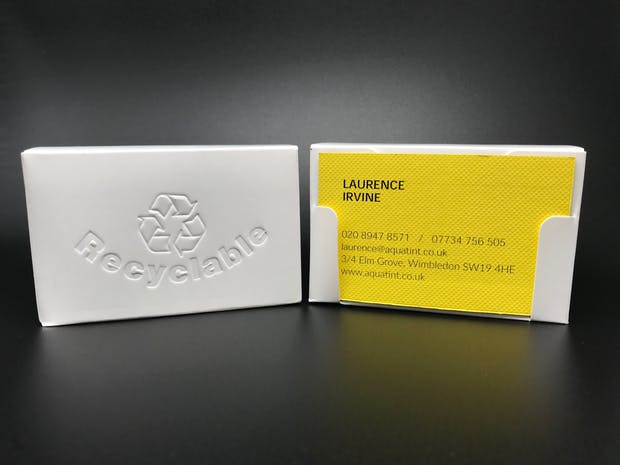 3. Biodegradable Bubble Wrap
Making the right packaging decisions so our customers receive their items safely and in mint condition is business critical to us. Bubble wrap is often a very effective part of any packaging solution. Unfortunately, in its traditional form it goes straight to landfill and adds to the plastic pollutant problem. That's why we have replaced all our bubble wrap with a biodegradable alternative!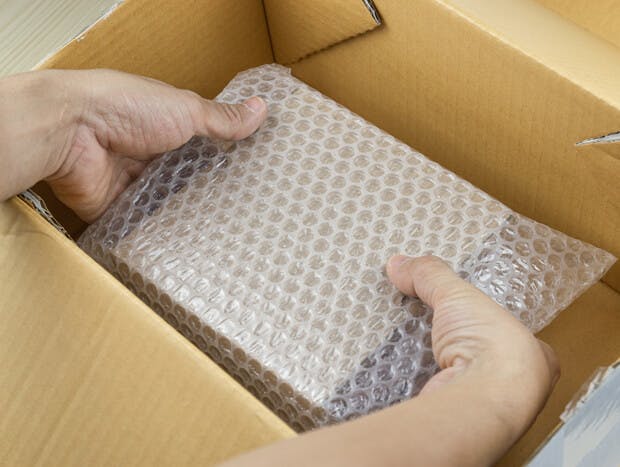 4. Roller Banner Recycling
These are still a mainstay for most of our exhibition and conference organisers. However, roller banners are normally printed on PVC so they're often at odds with sustainability policies and are therefore a bit of a bone of contention. Thankfully, Aquatint now have a recycling scheme in place. We can arrange collection of used roller banners, the graphic shredded and reconstituted into fresh roller banner PVC and the roller mechanism reused.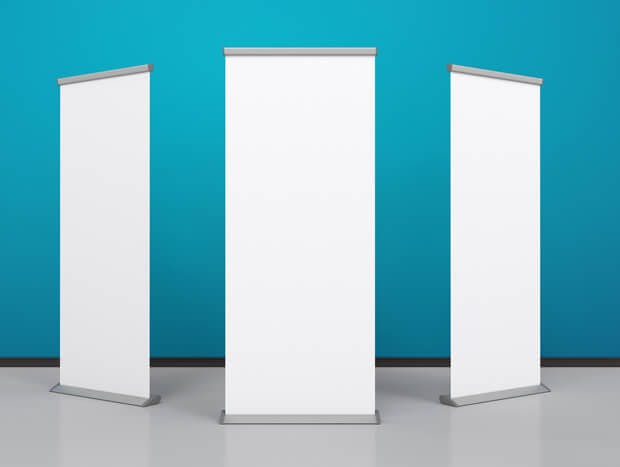 5. Bamboo Fibre Lanyards
Lanyards are often a very single-use item and one typically made from polyester or nylon. These fabrics are both derived from petroleum and neither great for the environment at the start or at the end of their life-span. Bamboo fibre lanyards are produced from one of the world's most sustainable materials and are fully biodegradable at the end of their life-cycle.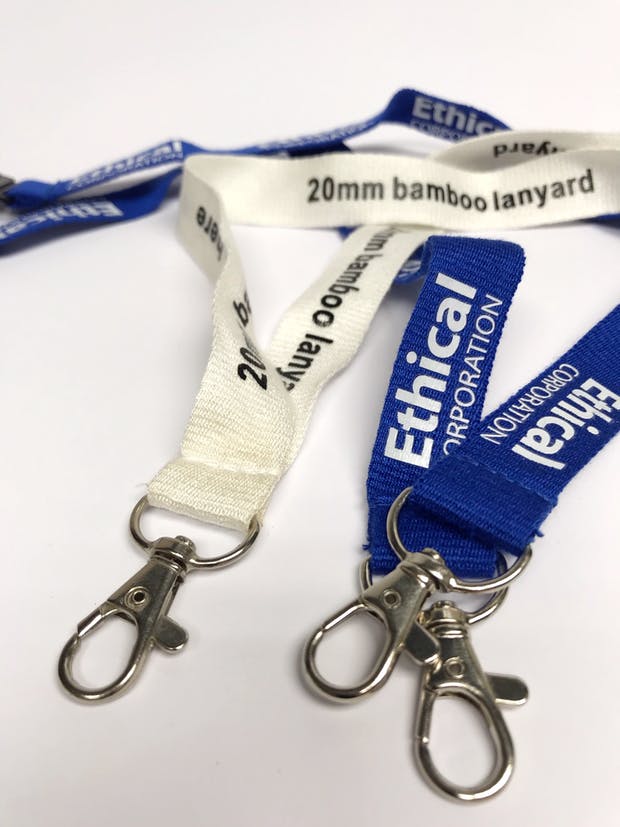 6. Metal Bottles
These have been around for a good few years but we've never had as many different options before. There are lots of different capacities, shapes, openings and with various different print and etching options available too, it's even easier to deliver a strong (and long lasting) brand message!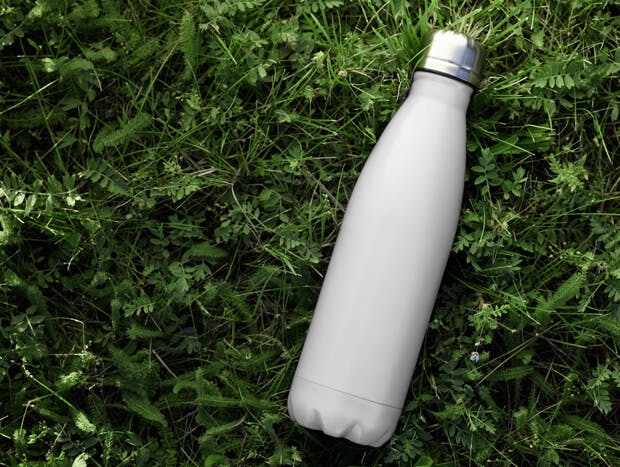 7. Recycled Plastic Umbrellas
We banned single use plastic bottles in the Aquatint office so these umbrellas might just be our favourite product at the moment….! They're made from recycled PET plastic bottles and come in a variety of sizes, styles and colours all of which a fully brandable. We think they're the perfect way to make the most of the rain.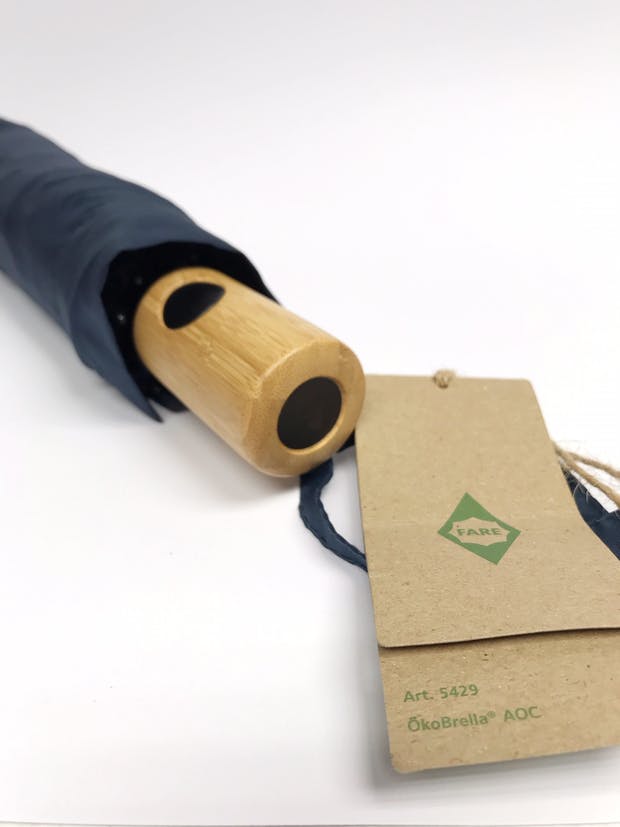 8. Bamboo Fibre Coffee Mugs
Finally time to kick-back with a coffee safe in the knowledge that you've done your bit. What better way to do so than with a fully branded, reusable coffee mug that's made from sustainable bamboo.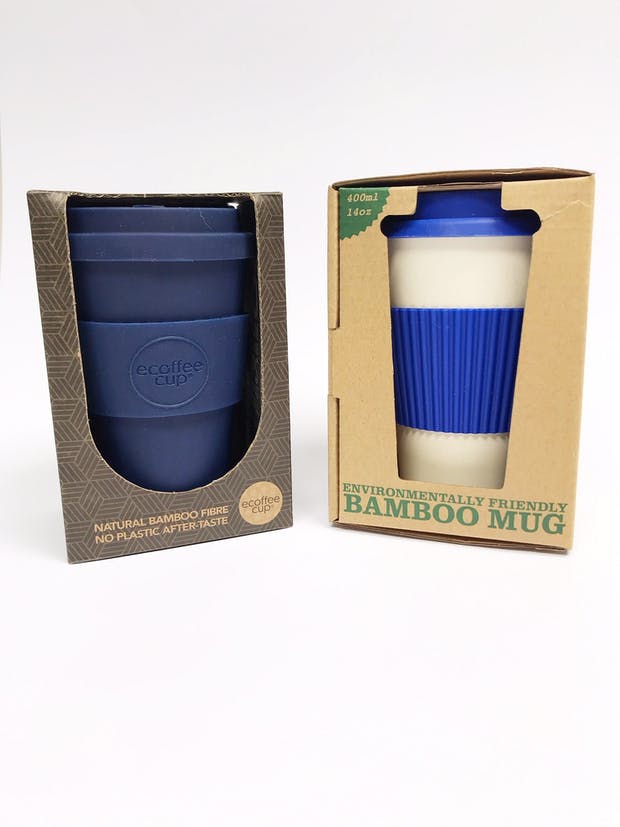 Find out more…
Last year, we got pretty serious about our own use of plastic and banned all plastic water bottles from the office. Find out more about why, here or take a look at the video below. We also have been thinking about how to offset the carbon emissions from our paper. There's more details on how we've gone about doing so here.