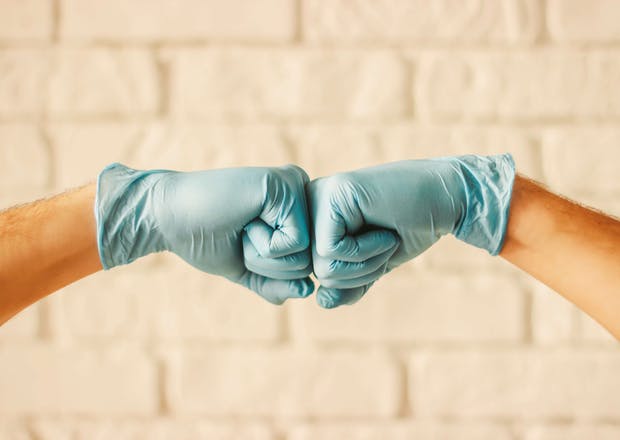 As lockdown restrictions begin to ease, effective social distancing and PPE measures to help you get back to business, are vital. We know that there's a confusing array of PPE and social distancing solutions in the market at the moment. Plus, there's a vast variety of delivery times and wildly different levels of quality. We've done all the leg-work for you to ensure you're getting the right equipment at the right time!
We've put together a range of back to business essentials that are either printed by us or sourced from tried and tested suppliers. These offer great quality, fast, reliable lead times and all have sensible minimum order quantities.
For more information on any of these items, please contact us at [email protected] or on 020 8947 8571
Social Distancing Print Solutions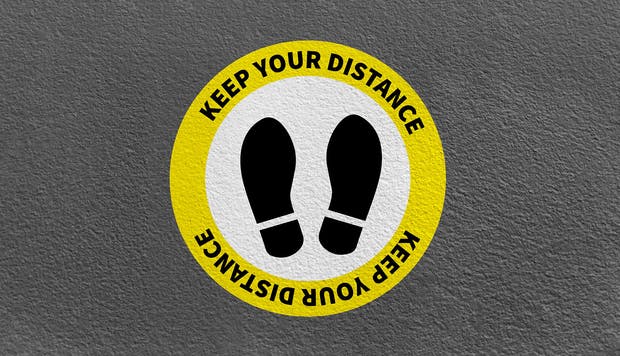 With quick turnaround for social distancing print being paramount, we've put together a range of templated solutions. We're able to provide anything from simple indoor and outdoor signage, to roller banners and floor stickers, quickly. Of course, if you have you're own designs, we can print those too, but if you're looking for a no-fuss solution it might be worth taking a look at these. All these items can easily be updated with you brand colours and logo and printed and dispatched from Wimbledon.
Face Masks (& Accessories)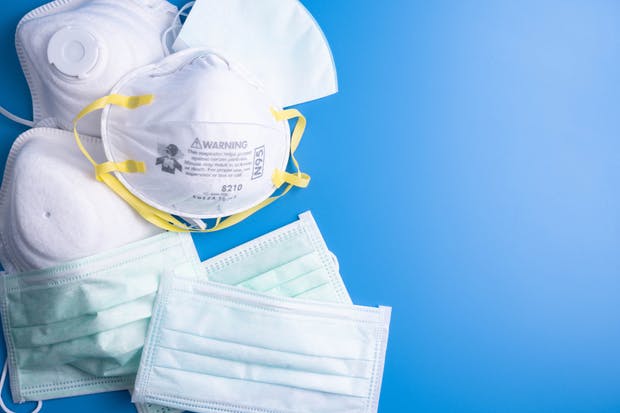 Face masks have become a common sight and should now be used on all public transport. We're able to offer a range of different types from disposable/single use to fully brandable and washable. MOQs start at 100 units and delivery is just 3 weeks.
We're also able to offer face mask straps; branded or unprinted and deliver in just 5 working days.
Alcohol Gel & Wipes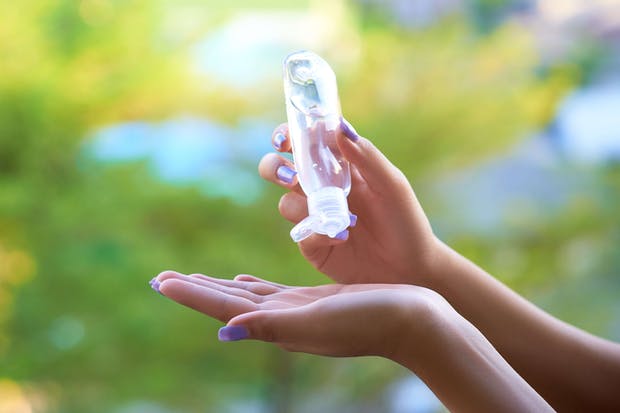 Alcohol gel and wipes have been everyone's staple. We've secured a supply of antibacterial wipes, we're also able to offer alcohol hand-gel with fully printable labels.
Gloves & Hygiene Hooks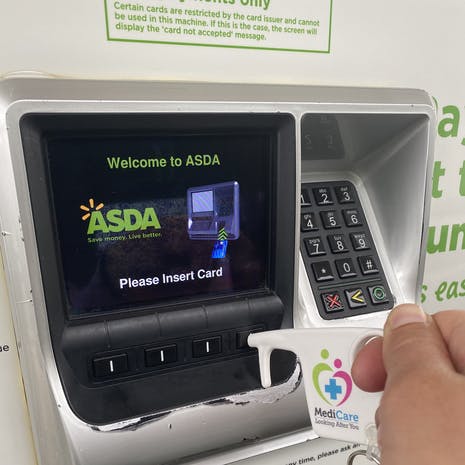 Gloves are going to be a great way to provide confidence to the wearer in the workplace. We're now able to offer them on a 3-week lead time.  When gloves aren't available, you might want to consider a hygiene hook. Multi-functional, fully brandable and provided with a keyring loop, these items are ideal for promoting safety whilst keeping your brand name to hand.
Face Shields & Aprons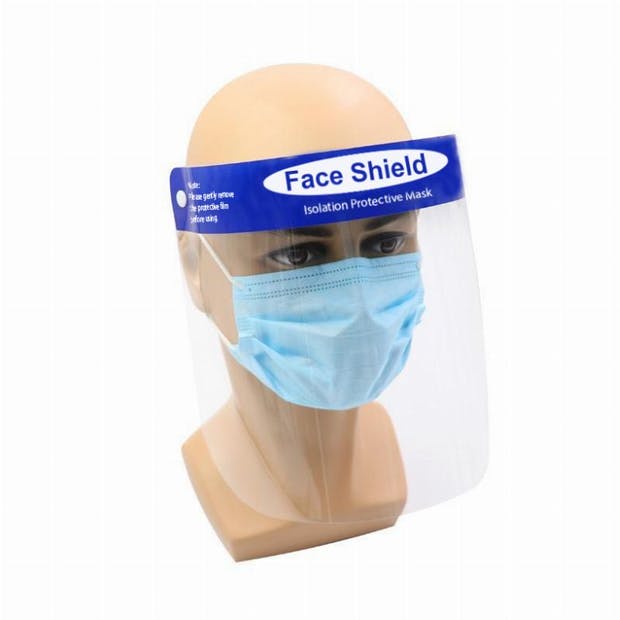 Sometimes, social distancing at work isn't always going to be maintainable. Both these items provide an added layer of protection and confidence to the wearer.  These reusable face shields come with a strip at the front to write your name one so they're not used by anyone else.  Delivery time is 4 weeks.
Protective Screens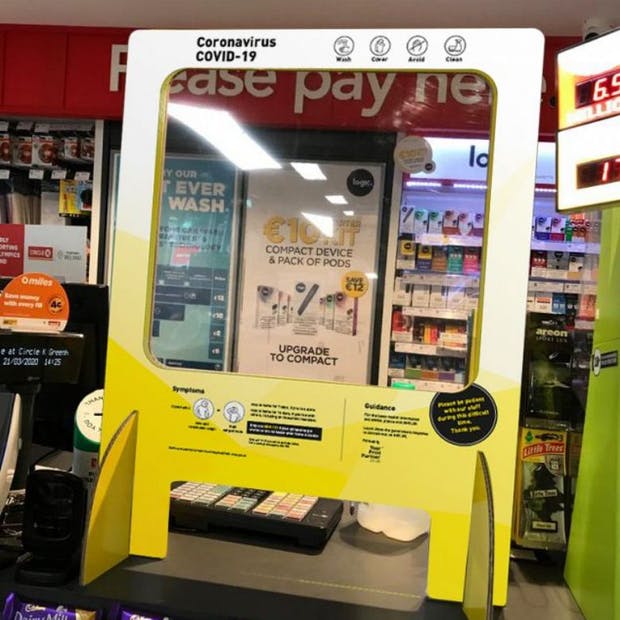 These screens have become an increasingly common sight. They help to provide an extra, protective barrier that in this case, is fully brandable.  We've currently secured suppliers that provide free standing and counter/desktop variations that can be fully printed with a safety message and/or your branding.
Thermometers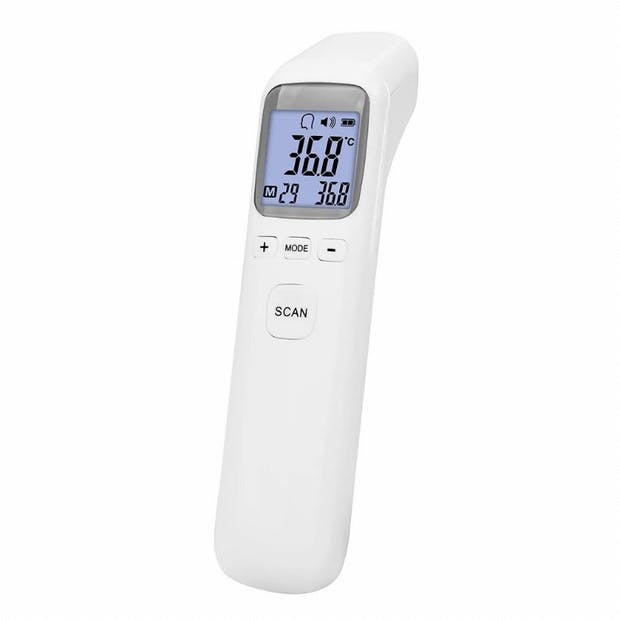 Thermometers are the ultimate in providing workplace confidence, these contactless infra-red versions are available with a low MOQ and lead time of just 3 weeks.
More information…
We've put together a one-pager on all our basic PPE items here. For more information on any of the items above or to discuss a specific requirement not listed, please contact us at [email protected] or on 020 8947 8571